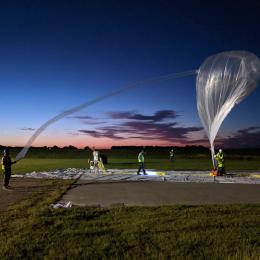 Friday, September 20, 2019
Congratulations to 2017-18 ERAU ASCEND Team Member, Michael Fusco, who accepted a position with NASA Raven! 
Michael was heavily involved in high-altitude ballooning while at ERAU through the NASA Space Grant ASCEND program. After graduating ERAU in May 2019, he started his career with NASA's Raven project.