The annual Arizona NASA Space Grant Consortium (AZSGC) Student Research Symposium is a statewide event that includes student presentations from The University of Arizona, Arizona State University, Northern Arizona University, Embry-Riddle Aeronautical University, and AZSGC community colleges and high schools. The Symposium consists of presentations on a variety of topics based on research done by Space Grant interns, scholars and ASCEND teams during the current academic year.
The 2023 Statewide Symposium was
hosted by Arizona State University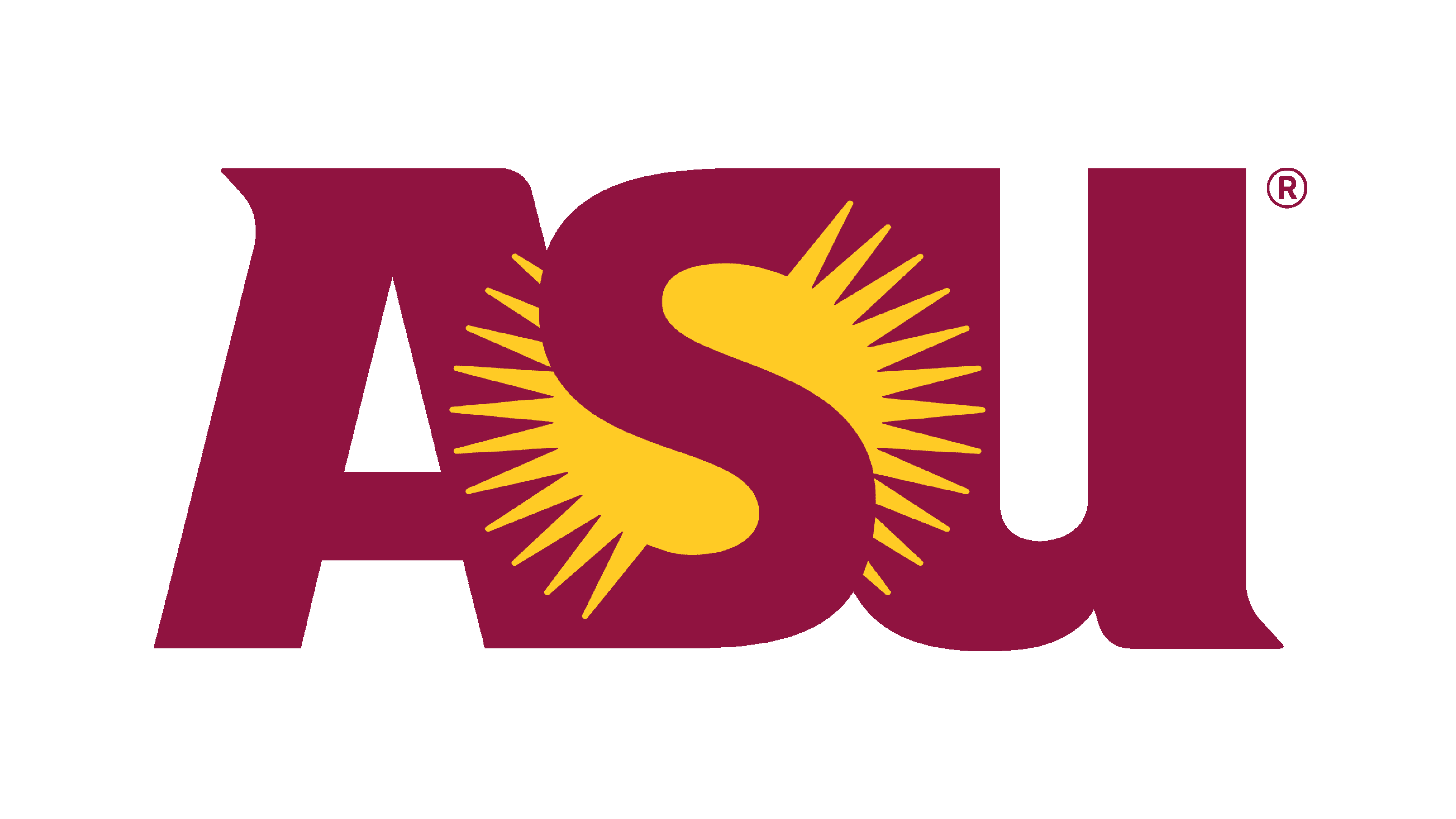 To present at the Symposium, students must submit abstracts and PowerPoint presentations. Abstracts, RSVPs and presentations must be submitted no later than the applicable dates listed below. Students attending the Symposium should communicate with their respective school's program office to learn about travel and lodging arrangements.
Important Symposium Dates
Click on the links below to submit abstracts and presentations on or before the due date listed. Review these resources for creating documents and presenting at this event. *All deadlines are at 11:59 PM Arizona time unless otherwise noted.
| | |
| --- | --- |
| March 20, 2023 | Due: Student Abstracts & RSVPs |
| March 20, 2023 | Due: Mentor & Guest RSVPs |
| April 7, 2023 | Due: Intern PowerPoint Presentations |
| April 7, 2023 | Due: Spring 2023 AZSGC Graduating Seniors Degree Completion Form |
| April 14, 2023 | Due: ASCEND Team PowerPoint Presentations |
| April 21, 2023 | Keynote & Networking Reception |
| April 22, 2023 | AZSGC Statewide Symposium! |
Symposium Information
Symposium Events: Keynote & Networking Reception, Friday, April 21, 2023
Agenda
6:30-7:00pm Arrive and check-in to receive your name badge
7:00-8:00pm Keynote speaker, Q&A in the Marston Theatre
8:00-9:30pm Networking Reception, Tours, and Research Posters
Friday Night Space Grant Symposium Event Location
ASU School of Earth and Space Exploration Building
781 Terrace Mall
Tempe, AZ 85287
Parking Instructions: Park in the Rural Road Parking Garage, 1100 S. Rural Road (Use this as the GPS Address)
Symposium Keynote Speaker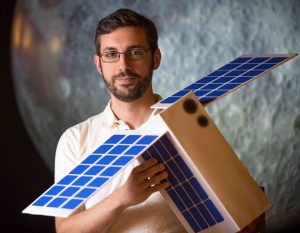 Dr. Craig Hardgrove, ASU Associate Professor, School of Earth and Space Exploration   (SESE)
Keynote Talk Title: "Fly Me To The Moon: The Lunar Polar Hydrogen Mapper (LunaH-Map) Mission"
Dr. Hardgrove is the Principal Investigator (PI) of the LunaH-Map mission, the first planetary science mission designed, built and operated by ASU. He is also a participating scientist on the Mars Science Laboratory Curiosity rover Dynamic Albedo of Neutrons (DAN) team and PI of SINGR (Single Scintillator Neutron and Gamma-Ray Spectrometer) instrument development project. 
Attire: Business Casual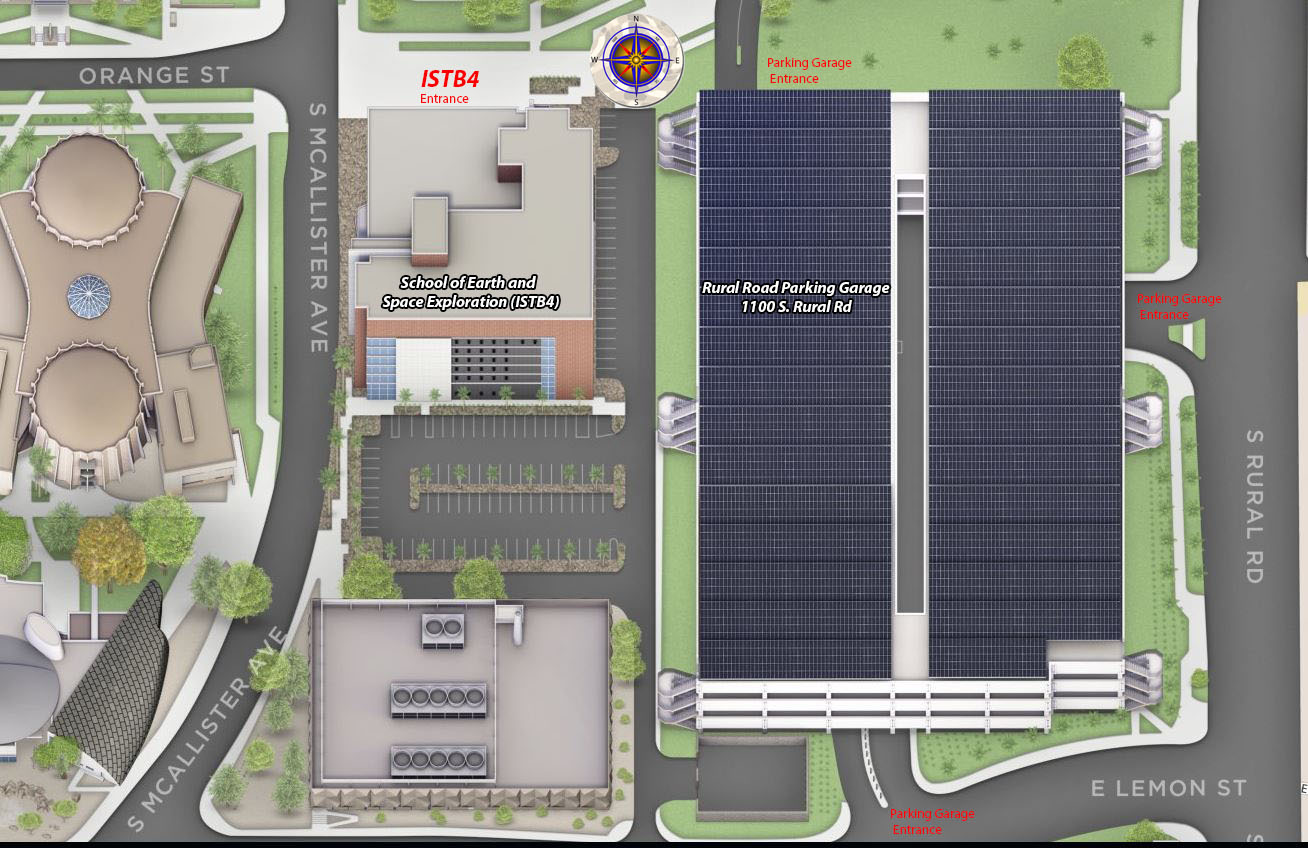 Symposium Events: Saturday, April 22, 2023