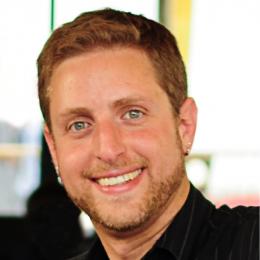 Wednesday, January 3, 2018
I participated in the NAU/NASA Space Grant program in 2002/2003 with Dr. William Delinger, and graduated in 2005. After completing my masters in Robotics at the University of Pennsylvania, I went on to complete a PhD in Biomechanics and Movement Science at the University of Delaware, under the guidance of Sunil Agrawal.  Following this, I took a postdoc in Nursing for two years before starting my faculty position at Northern Arizona University (NAU).  I am now in my third year as an Assistant Professor in the School of Informatics, Computing, and Cyber Systems –SICCS (CS and EE).  I teach the senior design sequence for Electrical Engineering.  I have also managed extramural funding, with current funding (R21 sized) for one project in my lab.    
I am the director of the Wearable Informatics lab (WIL) at NAU, which consists of faculty, graduate, and undergraduate students from a variety of disciplines including Engineering, the Natural Sciences, and the Health Sciences.  Lab projects are focused on design, fabrication, and use of wearable technologies to measure and improve health care. This includes the hardware, software, and analysis methods of such technologies.  The lab is also affiliated with the Center for Bioengineering Innovation at NAU.
During the 2016 academic year, I co-mentored a NASA Space Grant intern, Dustin Branges, on a project entitled "In-Home Gravity Support Assistive Device".