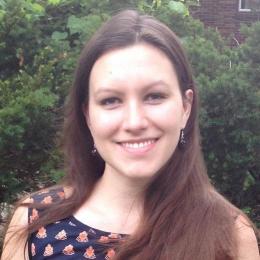 Friday, January 27, 2017
Paula was a N.A.S.A. Space Grant intern for the 2011-2012 academic year. During that year she worked with Dr. Lisa Prato at Lowell Observatory studying the accretion disks around binary star systems as well as the stars which they surround. After the internship, she continued to work with Lisa on characterizing accretion disks around binary star systems to further understand solar system formation and evolution. 
In the spring of 2013, Paula completed her B.S. in Physics and in Astronomy at Northern Arizona University. She is currently pursuing her Ph.D. in Physics at the University of Toledo. By utilizing archival data from Chandra and the Hubble Space Telescope, her thesis primarily aims to classify x-ray binaries using a new and more accurate method to separate low-mass and high-mass x-ray binaries.