Space Grant Alum, Dr. Seafha Ramos, Becomes NAU's First Professor of Indigenous Forestry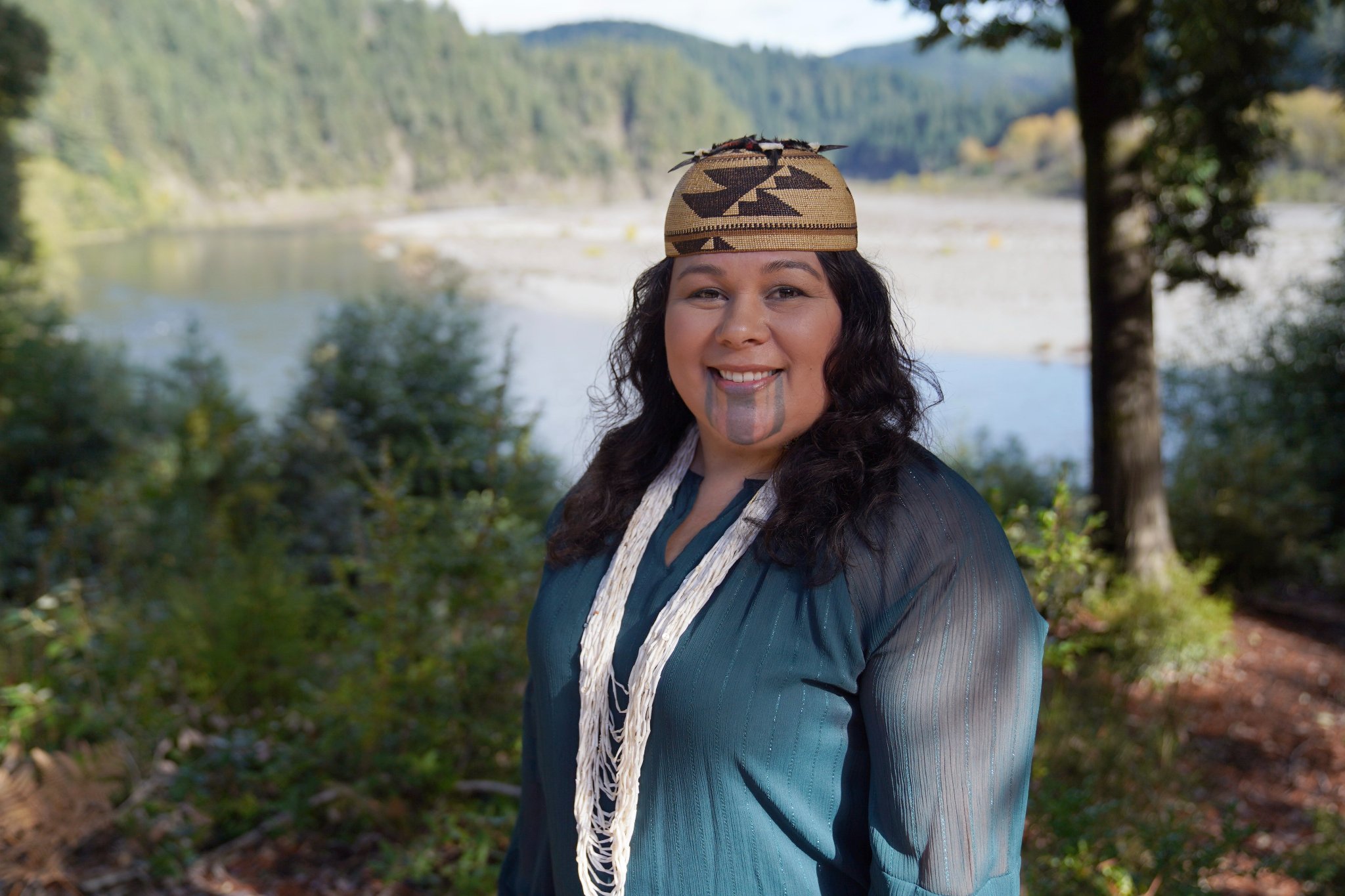 Yurok Tribe: Yurok Scientist/Scholar Accepts Truly Unique Position At Northern Arizona University - Seafha Ramos PhD Will Be The Internationally Recognized College's First Professor Of Indigenous Forestry
Seafha Ramos PhD, a Yurok citizen, academic scholar and scientific researcher, recently landed her dream job as a tenure-track professor in science. In January 2023, she will begin her position, Assistant Professor of Indigenous Forestry, in the School of Forestry at Northern Arizona University.
"It feels surreal. For approximately 20 years, I have worked to attain my education and to subsequently secure a permanent position that will allow me to remain connected to my culture, while continuing to advance my research in the intersection between wildlife, Traditional Ecological Knowledge and western science," Seafha said. "It's more than what I could have hoped for."
Seafha is the ideal candidate for the position. She earned a PhD in Natural Resources, a master's degree in Wildlife Conservation and Management and a bachelor's in Biology. She has more than a decade of relevant research experience. She has taught in the Wildlife and Biology Departments at Cal Poly Humboldt, and in the Department of Molecular and Cellular Biology at The University of Arizona. She has received financial support from several public and private sources for a wide range of scientific inquiries. In addition to her western-science qualifications, Seafha has published several scholarly works on how Traditional Ecological Knowledge (TEK) can inform and improve natural resources management strategies. With funding from the National Science Foundation, the multitalented tribal citizen recently published a peer-reviewed paper titled "Understanding Yurok Traditional Knowledge and Wildlife Management," in the prestigious Journal of Wildlife Management. To top it off, Seafha is extremely motivated and embodies the highest professional and ethical standards, which undoubtedly contributed Northern Arizona University's decision to hire her.
Since she was a teen, Seafha has had a strong affinity for wildlife and traditional land management practices. Inspired by her mother, Marion Frye, who has worked for and managed environmental programs for several Tribes, the Yurok soon-to-be professor spent time in and thought about nature at an early age.
"My mom would come home from work and tell me what the Tribes were doing and what she was doing for the environment. I remember her being so passionate about it, which was influential to me," Seafha said. "My own interest in learning about nature and all of the ways that Yuroks interact with nature also drew me to environmental work and research."
In college, Seafha encountered another formative experience while working for the Yurok Tribe. In her junior year, she returned home for the summer, following the devastating 2002 fish kill. Prior to the trip, she reached out the Yurok Tribe Environmental Department to inquire about how she might contribute to a project or participate in a research endeavor for her senior honors thesis.
"They said 'yes,' and I ended up working on a water quality project. We regularly checked data loggers and collected algae samples in the Lower Klamath River," Seafha said. "I remember reflecting on the fact that every day I went to work I was contributing to the Tribe and its effort to understand baseline conditions for our fish – a critical endeavor. To me, the opportunity to contribute was so valuable."
From there, she decided to earn her master's degree and doctorate at the University of Arizona because it would enable her to put her skills to the best use in service of Indigenous communities and tribal natural resources. In her new position at Northern Arizona University, Seafha will be teaching and supporting students from all backgrounds, as allyship can benefit collaborations and build cross-cultural understanding. She will also mentor Indigenous students, who will become the Tribal resource managers of the future. The Yurok upcoming professor is currently in the process of identifying the courses she will teach. Potential classes include a core course in her department called Multicultural Perspectives in Natural Resource Management and another course in wildlife management. Seafha will spend approximately 30 percent of the time teaching and mentoring, 50 percent on research and the remaining 20 percent will be dedicated to service. Importantly, her service includes an Indigenous community engagement component.
"Everything about this position is amazing," Seafha said. "For so long, I have wanted to find a permanent position in the sciences with space to be Indigenous, to live a more integrated life. NAU supports my engagement with Indigenous communities, including my own." Seafha will work remotely from north coastal California much of the time, so that she may actively serve in continuance of place-based Indigenous science and TEK of her communities. She will also engage with Indigenous communities in the Southwestern United States and beyond, contributing to mutually beneficial partnerships with the university.
When it comes to Indigenous natural resources management and research, NAU is an outlier as very few university science departments offer tenure-track professor positions in Indigenous science-related fields. Despite Seafha's extensive professional background, accolades and determination, it took six years on the job market to secure a position in her area of expertise. To the best of the NAU School of Forestry's knowledge, this position is incredibly unique - perhaps the only one of its kind in the world.
"The support I have received from my loved ones, community, and mentors along the way is deeply appreciated. I will be forever grateful. I hope one day this space in the sciences will be normalized for others," Seafha concluded.