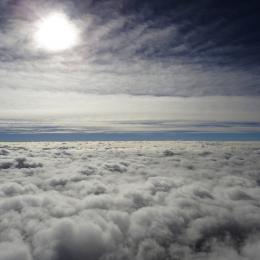 Wednesday, August 13, 2014
One of the most effective vehicles for engagement of community college students in STEM activities in Arizona has been AZSGC's ASCEND (Aerospace STEM Challenges to Educate New Discoverers) statewide workforce development program, in which teams of students from affiliate schools, including community colleges, design, build, fly, operate, and analyze payloads launched on high altitude weather balloons. We propose to expand ASCEND in four ways.
First, by increasing the number of balloon launches, we will be able to increase the number of community colleges participating. At the identified community colleges, we will build engineering or science courses around the ASCEND program, as has been done at the most successful of our current community college partners. Second, we will provide scholarships for community college participants, to enable financially-constrained students, many of whom are working more than one job while also taking classes, to take the time to work on ASCEND without having to suffer financial consequences. Third, we will provide activities to help the community college student participants make the transition to our partner four-year universities, both by involving them in appropriate activities on the university campuses while they are still at community college and by linking them with Space Grant student participants at the universities if they move on to there. Finally, at one remote tribal college, where we have been unable to develop a full team to participate in the normal ASCEND program, we will conduct a two-day workshop leading to a balloon launch with a simplified payload, to bring some of the excitement of the science and technology of a balloon experiment to students who would otherwise be unable to participate.