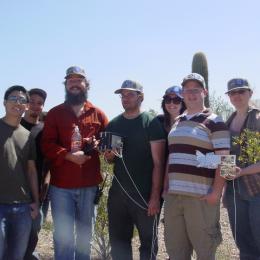 Monday, August 11, 2014
PCC was one of the first two community colleges in Arizona to join the ASCEND! program in 2008.  Most of our students are volunteers, and balance the demands of academics, work and family, to participate in this project.  They have created innovative and dynamic payloads, including a clear, self-stabilizing cylinder and a winged torpedo, and have obtained fantastic images and video of near space.  Student project design, testing, and implementation are mentored by Professor Mike Sampogna and analysis by Dr. Denise Meeks, who also maintains the PCC flight history website.
Pima Community College Northwest Campus Arizona NASA Space Grant ASCEND!