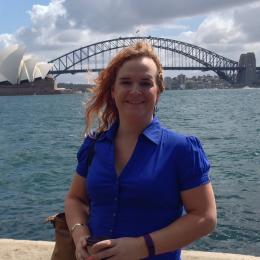 Thursday, December 20, 2018
"Danielle Adams is a cultural astronomer, someone who studies the astronomical systems of different cultures, often ancient ones. She recently received her Ph.D. from the University of Arizona. We talked with Adams about the connection between celestial objects, like the sun, moon and stars, and celebrations by different peoples, as well as her project Two Deserts, One Sky, which aims to help bridge the gap in understanding between Arabia and the U.S. desert Southwest through the commonalities in the night sky in both places."
"Winter Solstice Celebrations" - The Buzz, Dec. 20, 2018
Listen to Adams' full interview with AZPM's The Buzz here. 
(Front Page Photo: Pete Gregoire, NOAA Photo Library)