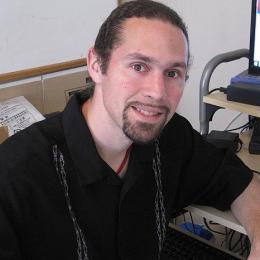 Saturday, November 3, 2012
During his Ph.D. program, FY 2011, 2012 Space Grant Fellow, Casey Kahn-Thornbrugh, went to work as an adjunct geography instructor at Tohono O'odham Community College (TOCC) on the Tohono O'odham Nation. While being an Alfred P. Sloan Indigenous Graduate Fellow and a NASA Space Grant Graduate Fellow, he has spent much of his time mentoring Tohono O'odham college students at TOCC.
Casey's goal is to continue working with Native communities to develop geography and environmental science curricula that is reflective of tribal/community values and culture, and prepares students for working in their communities, nationally, or internationally.