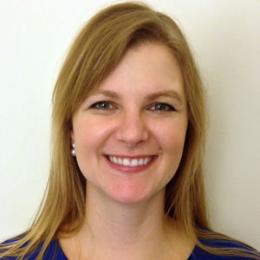 Friday, July 28, 2017
Heather Emady, 2006 UA Space Grant Intern, is a recipient of Arizona Science Foundation's 2015 Bisgrove Scholars Award.
She conducted industrially relevant postdoctoral work first as a Postdoctoral Researcher for Procter & Gamble, and then as a Co-Instructor and Postdoctoral Associate at Rutgers School of Engineering, where she worked with large consortiums and centers focused on particle technology research in the catalyst and pharmaceutical areas. In 2015, Dr. Emady joined the faculty at SEMTE where she combines her passions for particle technology research, teaching and outreach promoting engineering as a career option to women and other underrepresented groups. As a Bisgrove Scholar, Dr. Emady's work will focus on powder and particulate science, which are used by many industries, including mining, pharmaceuticals, food, detergents, biomass and more to manufacture a variety of products. Under the mentorship of Professor Jerry Lin, Dr. Emady will research the fundamentals, processes and applications for powder and particulate process and product design. She will aim to produce designer particles, with uniform, predictable properties, while uncovering the fundamental science behind the nature of particulate materials. This cross-disciplinary science is critically important as powders and particles are the basic materials of so many industries, yet little is known on how they interact. Dr. Emady will direct her research applications toward minerals and biomass, two sectors relevant to Arizona.
See her interview with PBS:
Bisgrove Scholars