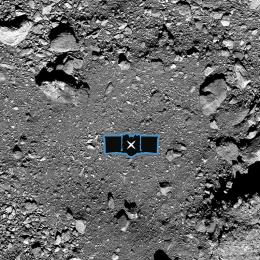 "Bennu Sample Site with OSIRIS-REx Overlay"
The Bruce Murray Space Image Library
"After a year of circling close to near-Earth asteroid Bennu, the OSIRIS REx spacecraft is almost ready to dip down and collect a surface sample for return to labs on our home planet. Principal Investigator Dante Lauretta prepares us for this exciting event and shares the great science already accomplished. Editorial Director Jason Davis stops by with a report on the successful test by SpaceX of its Crew Dragon escape system. Are we finally about to see astronauts using it to reach the International Space Station?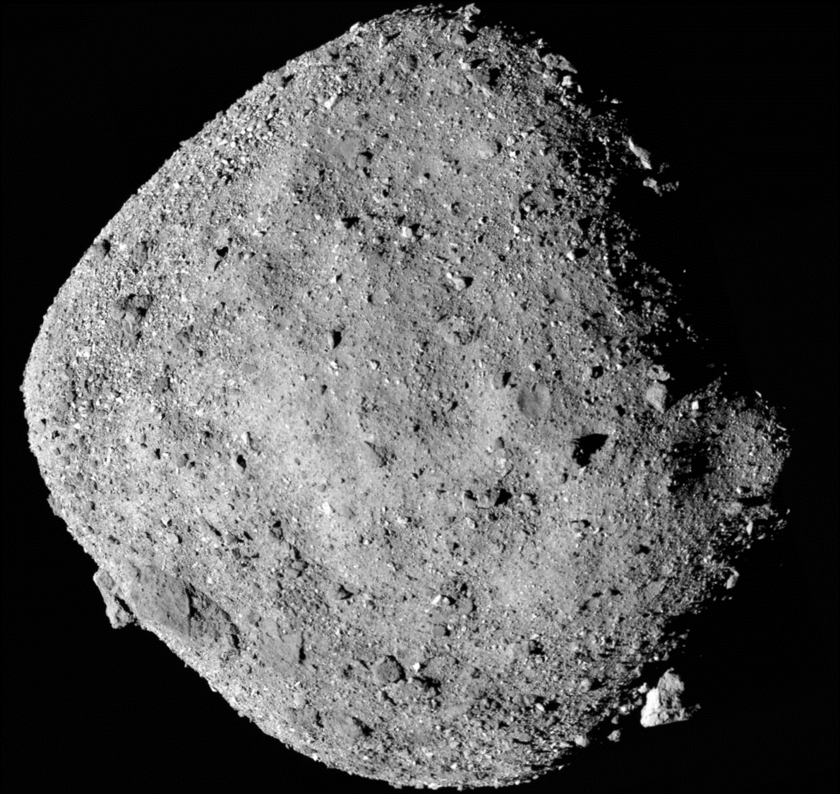 NASA / Goddard / University of Arizona
BENNU POLYCAM MOSAIC
This mosaic image of asteroid Bennu is composed of 12 PolyCam images collected on Dec. 2 by the OSIRIS-REx spacecraft from a range of 15 miles (24 km).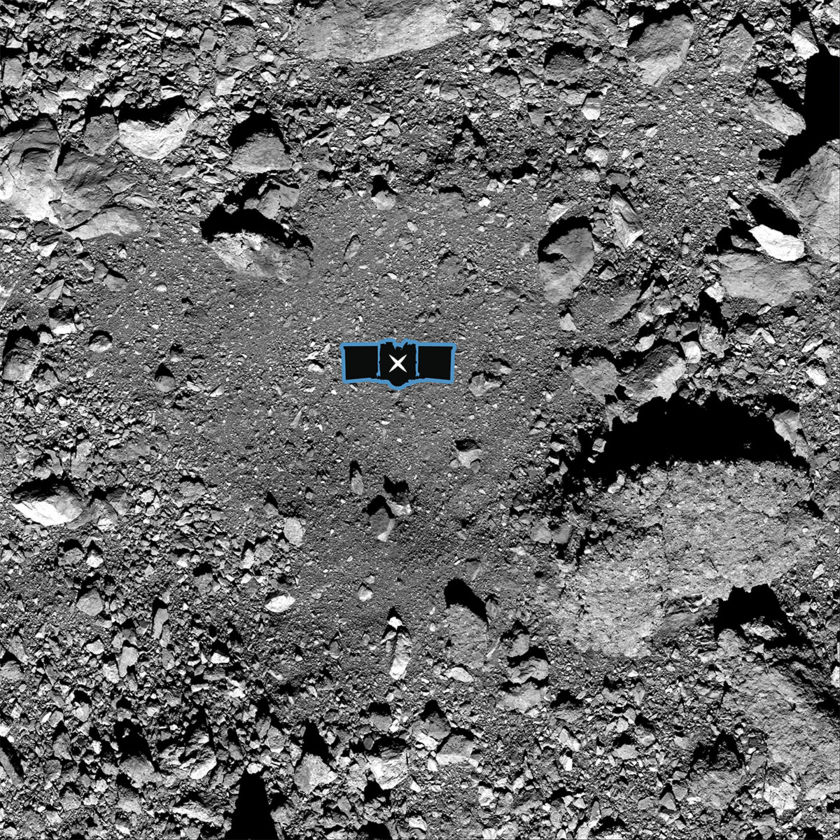 NASA / Goddard / University of Arizona
BENNU SAMPLE SITE WITH OSIRIS-REX OVERLAY
This image shows sample site Nightingale, OSIRIS-REx's primary sample collection site on asteroid Bennu. The image is overlaid with a graphic of the OSIRIS-REx spacecraft to illustrate the scale of the site.
NASA/Goddard/University of Arizona
BENNU CANDIDATE SAMPLE SITE: NIGHTINGALE
Site Nightingale is located on asteroid Bennu at 43° E and 56° N. It is a small crater encompassed by a larger crater with a 70 meter radius) near Bennu's north pole. Nightingale has 4 areas that are being evaluated for sample collection. The first, with a 5 meter radius, is located in the northeast region of the crater. The second area, also 5 meter radius, is located slightly west of the crater's center. The third area has an 8 meter radius, and reaches from the crater's northern rim to its center. The fourth and largest area, with a 10 meter radius, encompasses nearly the entire crater. Nightingale contains mostly fine-grained, dark material and it has the lowest albedo and the lowest temperature of the four candidate sites. Nightingale's regolith also has the highest color variation, which suggests the presence of diverse materials. Additionally, this region's spectral signatures strongly indicate that carbon-rich minerals are present. This image was taken by OSIRIS REx's OCAMS (PolyCam) instrument on 29 March 2019.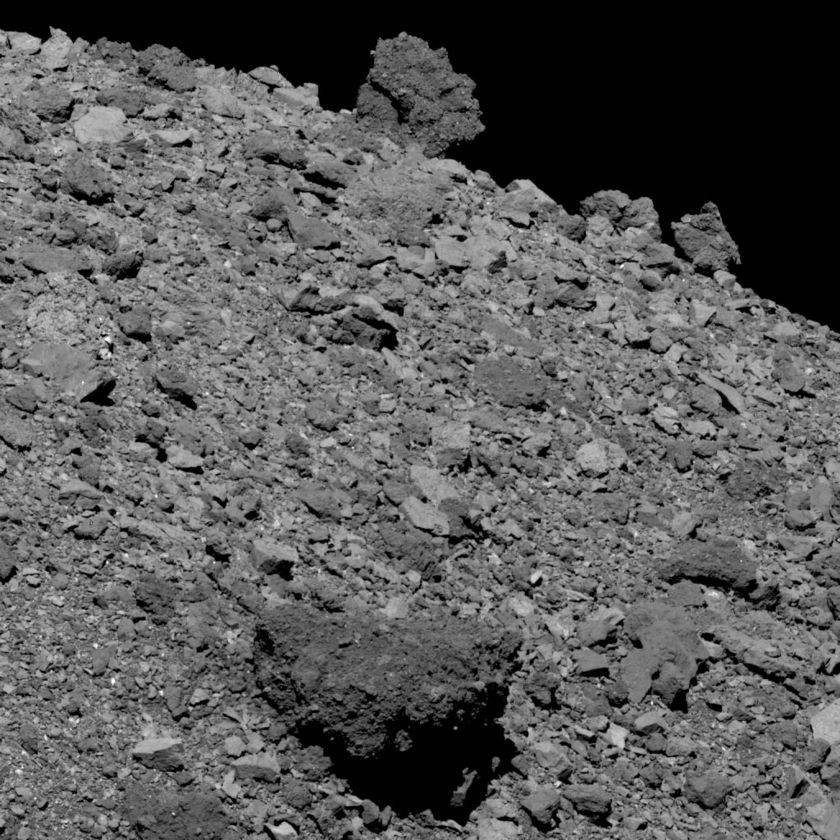 NASA / GSFC / UA
BOULDERS ON THE HORIZON
This image shows several large boulders positioned on asteroid Bennu's equatorial ridge. The image was taken by the PolyCam camera on NASA's OSIRIS-REx spacecraft on 12 April 2019 from an altitude of 2800 meters. The field of view is 40.3 meters wide. For scale, the largest boulder on the horizon is more than 5.2 meters tall, which is about the height of a two-story house. The image was obtained during Flyby 6B of the mission's Detailed Survey: Baseball Diamond phase. When the image was taken, the spacecraft was over the northern hemisphere, pointing PolyCam south and to the west."