Interns must submit timesheets to the UAccess payroll system before 10:00am on Friday at the end of each pay period (every other week). The Lunar and Planetary Lab business office will approve internship hours for pay. Mentors will be sent their intern's hours claimed to provide verification and approval for hours worked.
1. Go to https://uaccess.arizona.edu and click Employee / Manager Self Service.

2. Type in your NetID and Password then hit Login.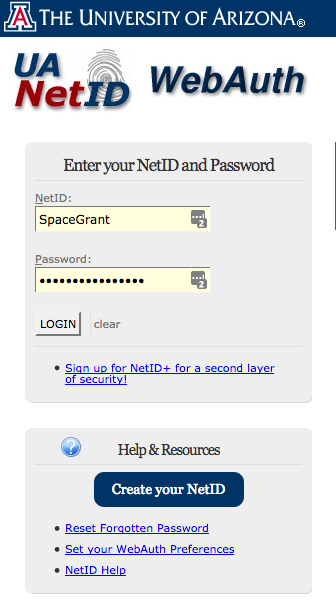 3. Click Time Reporting to be taken to your timesheet.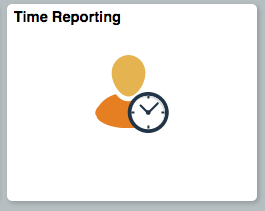 4. You may see this screen if work in more than one position at the University of Arizona. If so, click on the Name for your Space Grant Intern job.

5. In your time sheet add in the hours for the days you worked. It doesn't matter which days you worked and how many hours each day, as long as you do not go over 20 hours worked per week. Use the reporting code Presence at Work (PAW).

6. Click Submit.