We require that you also submit a hardcopy time sheet to the Space Grant or LPL business office as before with your signature and the signature of your mentor. The LPL hours approvers will look at the number of hours claimed on your signed time sheet, and compare the total to that claimed via the online system. If the hours claimed for the pay period match, we will approve the hours for pay. In this way, your mentor or his/her designee will provide verification and approval for hours worked so we have a basis to approve hours claimed for pay in the UAccess payroll system.
1. Go to https://uaccess.arizona.edu and click Employee / Manager Self Service. You will be asked to login with your UA NetID and password. This is the same as your student login.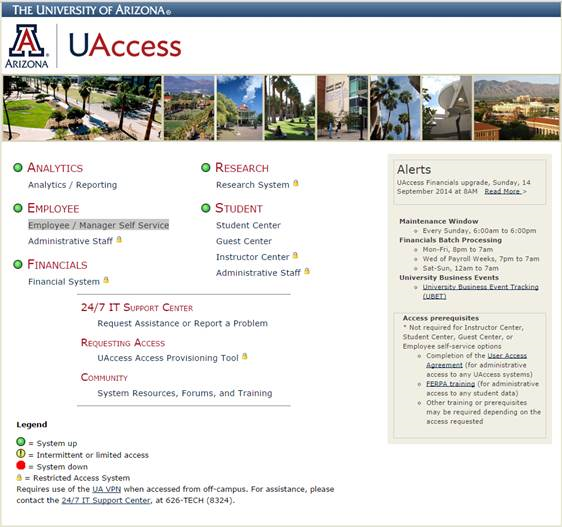 4. Type in your given NetID and Password then hit Login or Enter.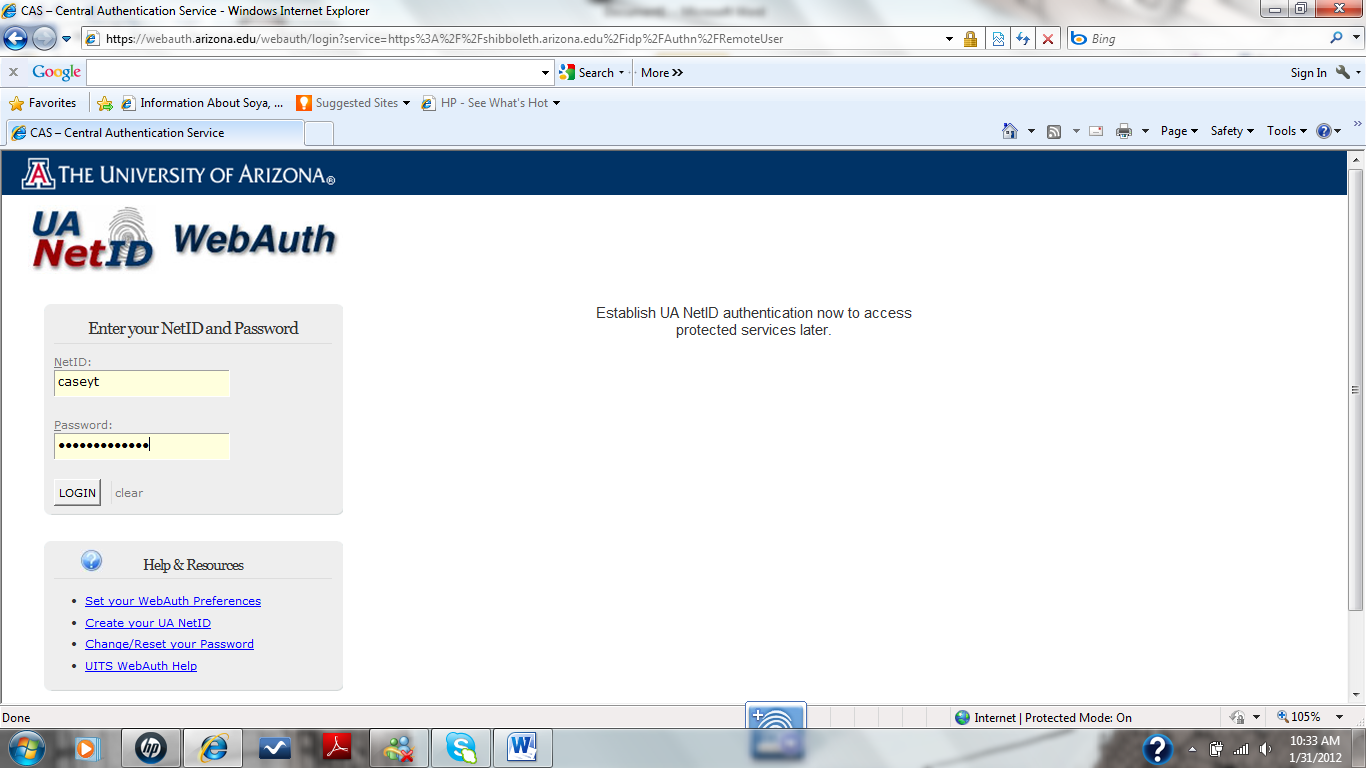 5. In this order click Main Menu, Self Service, Time Reporting, Report Time,  and Timesheet.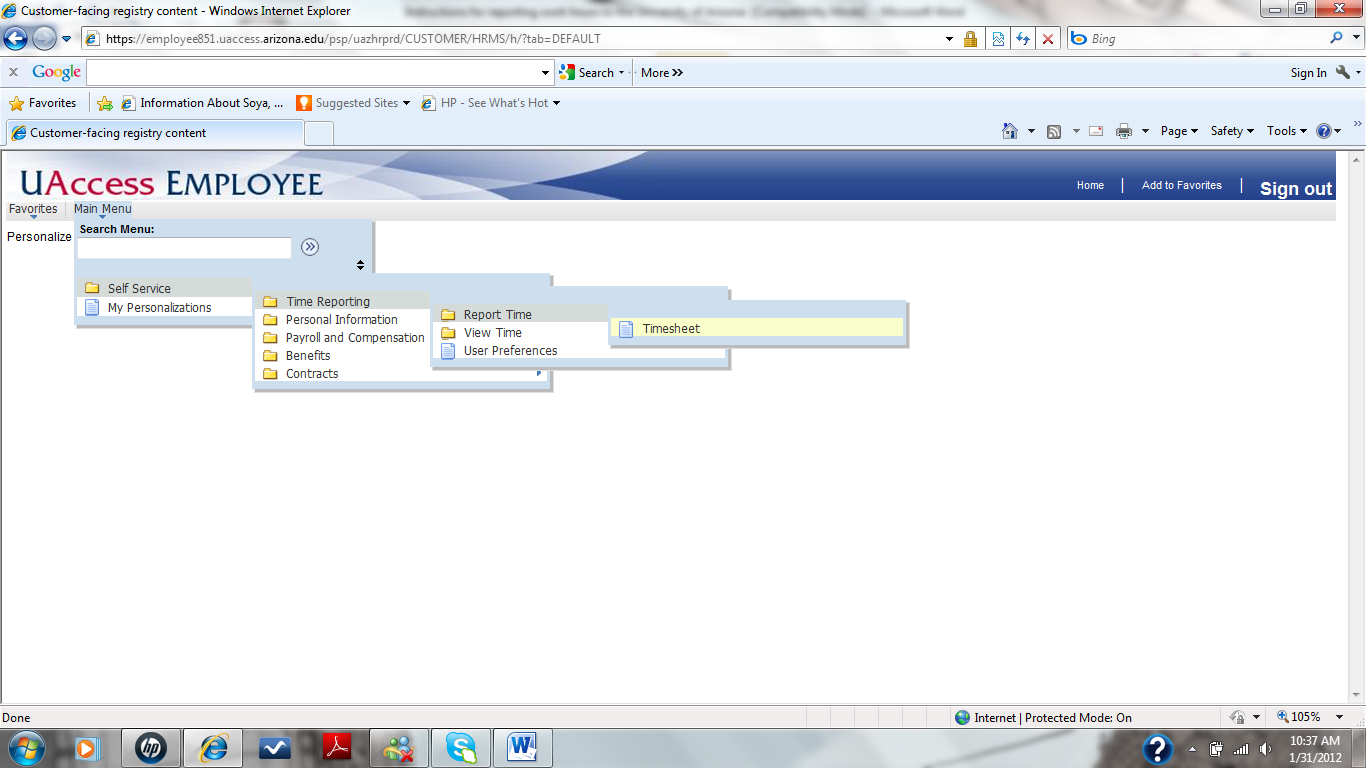 6. You may see this screen before you actually see your timesheet.  This just states the department you are working for, hours a week (10), and your supervisor (Tara Bode).  If this screen comes up, just click under Name to go to your time sheet.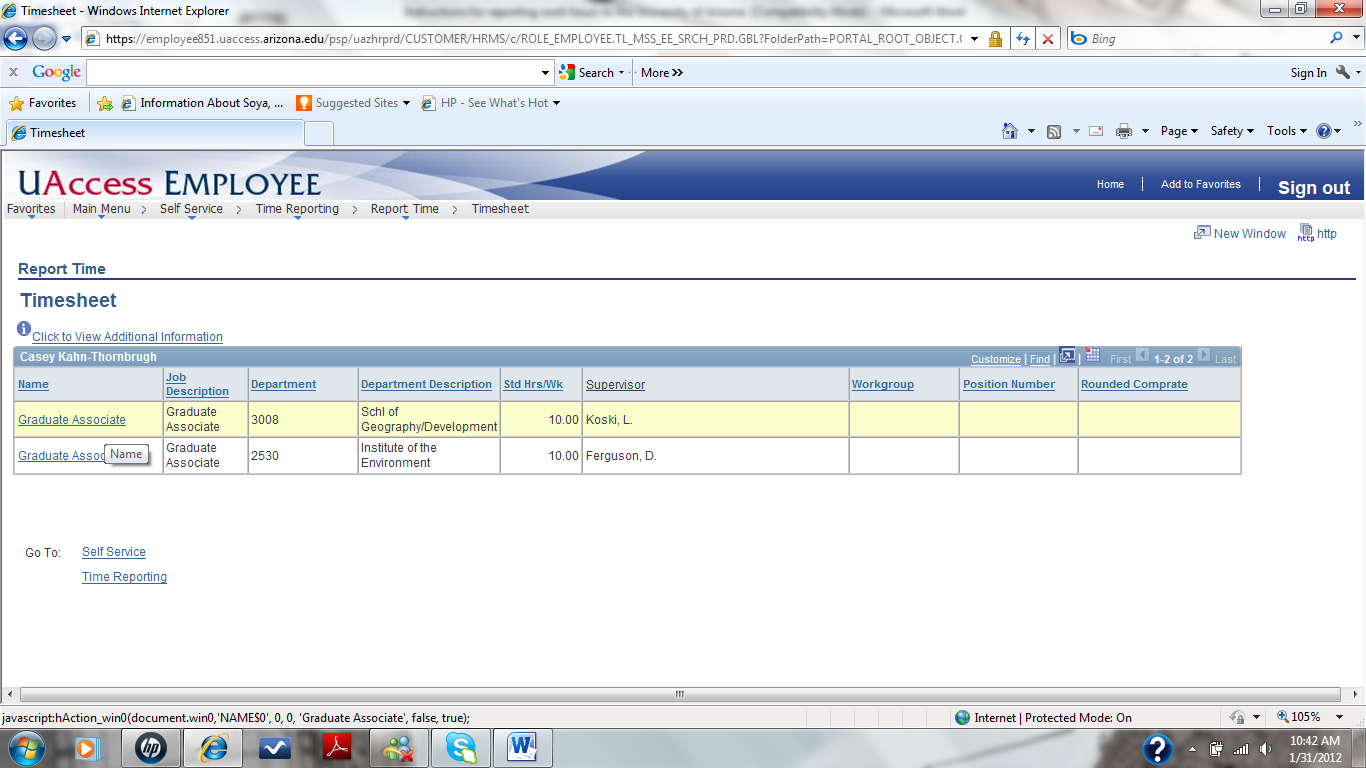 7. In your time sheet add in the hours for the days you worked.  It doesn't matter which days you worked and how many hours each day.  Your hours should just add up to 10 hours a week (or 20 hours for the entire two-week pay period).
8. The click Save & Submit.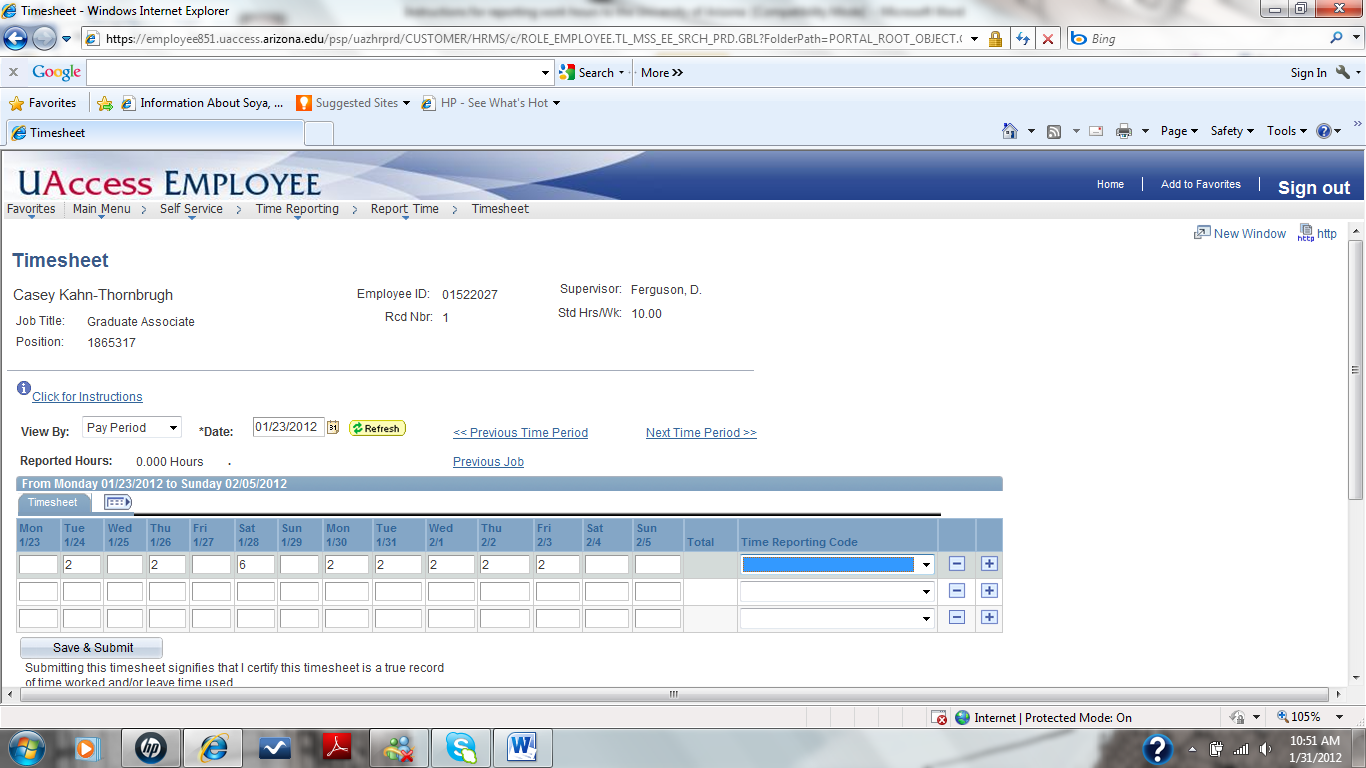 9. You will see the following message Submit Confirmation. Click OK.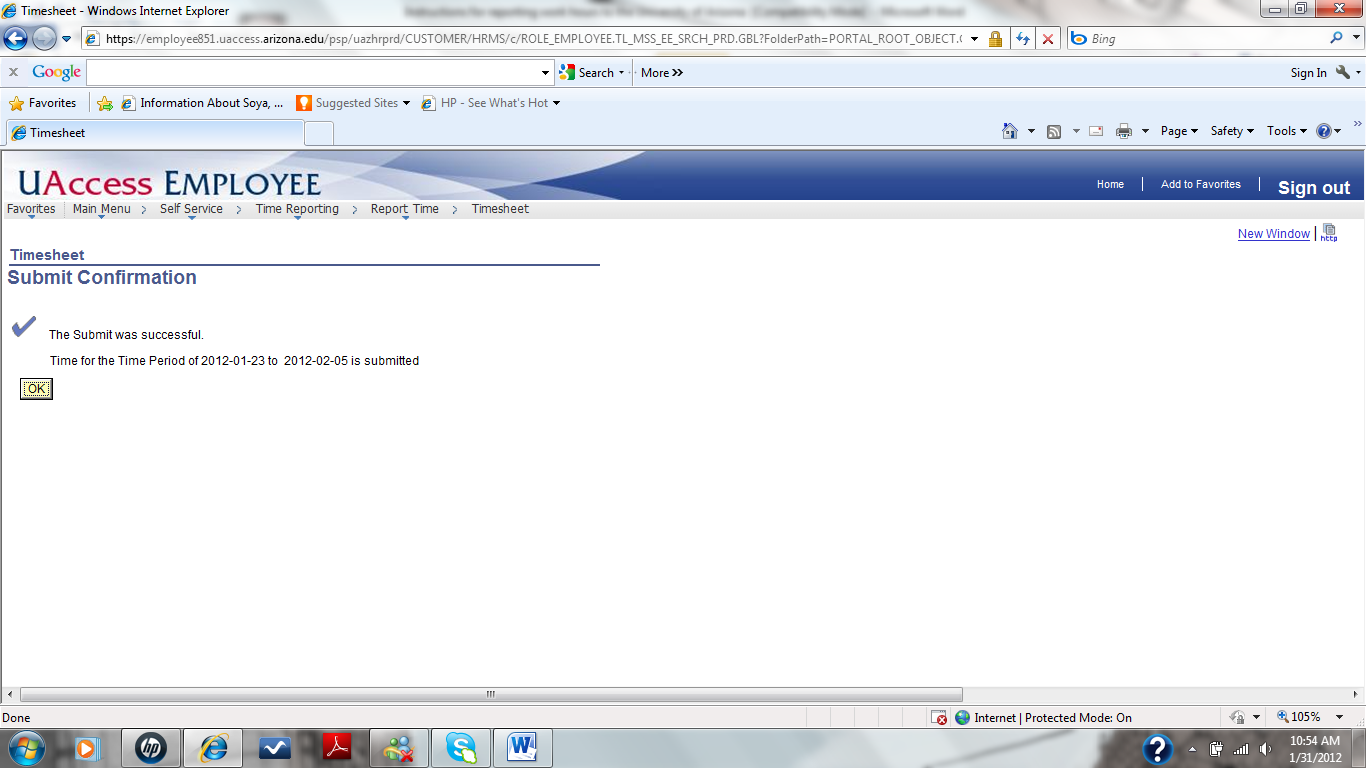 10. You will be returned to your Time Sheet.  At this point just click Sign out.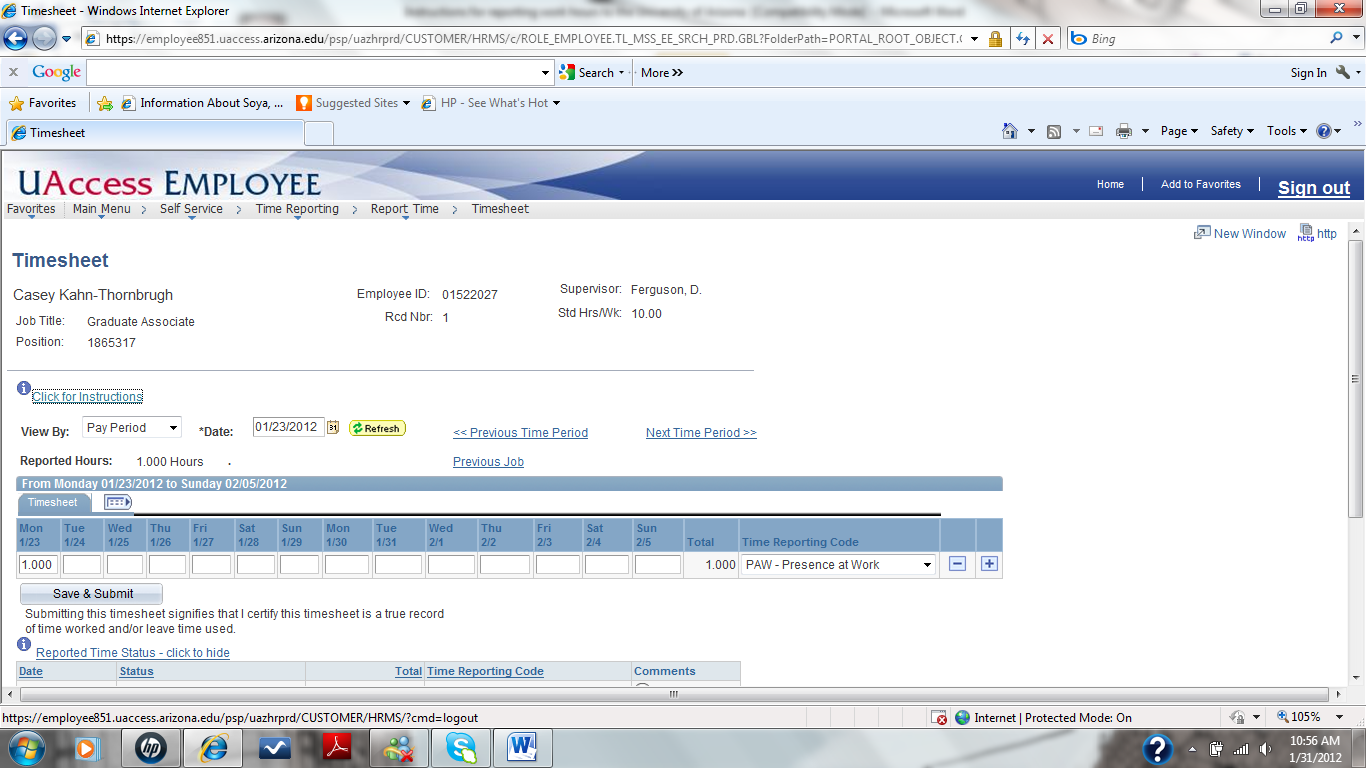 11. Then click Yes and you're done!