Interns must submit timesheets to the UAccess payroll system before 10:00am on Friday at the end of each pay period (every other week). The Lunar and Planetary Lab business office will approve internship hours for pay. Mentors will be sent their intern's hours claimed to provide verification and approval for hours worked.
1. Go to https://uaccess.arizona.edu and click Employee / Manager Self Service.

2. Type in your NetID and Password then hit Login.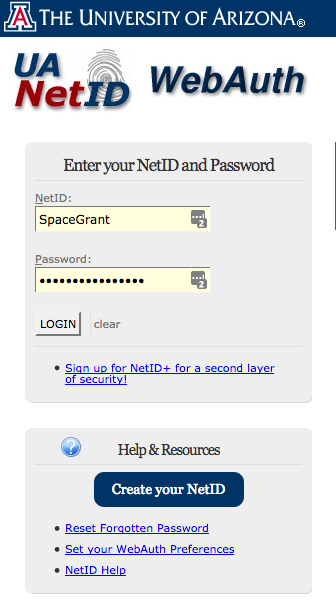 3. Click Time to begin entering your hours.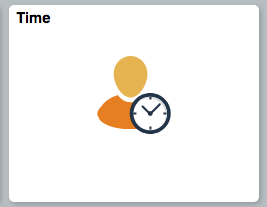 4. At the top of the page, select the correct dropdown for your "Space Grant Internship" job (especially if you work in more than one position at the University of Arizona).
5. You may Report Daily Time, Enter Time, or report Weekly Time depending on your preference. An example of reporting using the Enter Time icon is shown below. Make sure to input the number of hours you worked each day in the blank box below the date. For days you worked 0 hours, simply leave that day blank (do not enter 0 hours). Please use Presence at Work (PAW) or Student Pay (STU) for your time reporting code on the left-hand side of the row. Remember, you may not submit over 20 hours worked per week as a full-time student without written department approval.
6. Click the Submit button when you are done entering your hours.