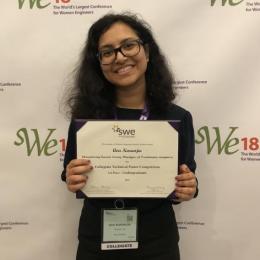 Multidisciplinary student researcher aspires to solve health challenges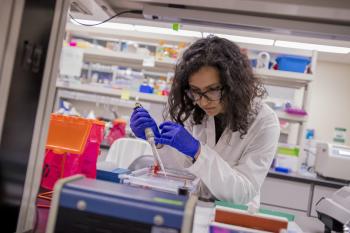 "The results of Karanjia's research with Dr. Heather Bean can help patients with cystic fibrosis and even astronauts who are at risk for lung infections. Consequently, the ASU NASA Space Grant Program has supported their research.
Through their research efforts, Karanjia and the Bean group are well on their way to their goal of helping the cystic fibrosis community to overcome health challenges.
A burst of activity in a person's lungs signals a battle is coming. A legion of Pseudomonas aeruginosa bacteria has taken hold and amassed enough forces to attack. They've adapted to the mucous-filled environment and developed the right tactics to communicate with each other; they're ready to charge.
Karanjia, Bean and the rest of the research team in Bean's lab are preparing a strategy to sense the oncoming attack. Karanjia studies the bacteria's phenotypes — observable characteristics resulting from the interaction of an organism's genetics with its environment. The specific phenotypes she observes are controlled by quorum sensing, or the chemical signals the bacteria use to communicate. P. aeruginosa and its quorum-controlled phenotypes undergo changes as it adapts to its environment in a lung infection.
Investigating how these phenotypes change over the course of a chronic infection, and developing ways to detect the changes, can lead to better treatments.
Karanjia's experience with illness inspired her to pursue a career where she could help communities overcome health challenges by tackling them at the molecular level.
'In the future, I want to help others overcome their own struggles," said Karanjia, now a junior double-majoring in chemical engineering in Arizona State University's Ira A. Fulton Schools of Engineeringand molecular biosciences and biotechnology in ASU's School of Life Sciences.' "