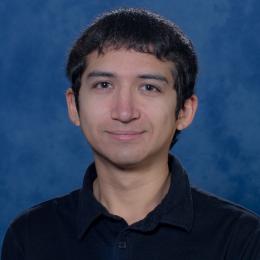 Thursday, December 14, 2017
Congratulations to Joshua Sosa, AZ/NASA Space Grant Consortium Webmaster & Assistant for ASU Fall 2017 Graduating Senior Accolades!
Although web development started as a middle-school hobby for Joshua Sosa, it grew into a passion that would ultimately lead him to roles as a webmaster and assistant for the Arizona/NASA Space Grant Consortium, as well as a website designer and developer for the University of Arizona's Lunar and Planetary Lab.
Though he began as an astrophysics double major at the U of A, Joshua had hoped to find course offerings more geared toward web development, and was happy to learn that ASU had such a degree. Upon becoming benefits-eligible in his position with the lab, he was able to enroll at ASU Online with a qualified tuition reduction.
"Thanks to ASU's education and training, and the prospect of graduating, I was promoted to senior level," he says. "Although it's taken me a lot longer to complete my undergraduate degree than most of my friends, I'm really happy with how things worked out, and very appreciative of ASU's offerings. I was surprised to learn that all classes go on a 7.5-week term, and that's been a great benefit to helping me quickly work through the degree program."
Post-graduation, Joshua plans to continue working for his current department while also starting graduate school with ASU Online's master's degree in graphic information technology.
"I'm excited to see what opportunities I can look forward to in the future," he says.
His advice for students here and now: "Don't give up. Sometimes it can be very difficult to complete things and get things in on time, but I would encourage people to try their best. Work as hard as you can. It only happens once for a lot of students."