David Ordaz Perez Completes Spring '23 Internship at NASA Marshall SFC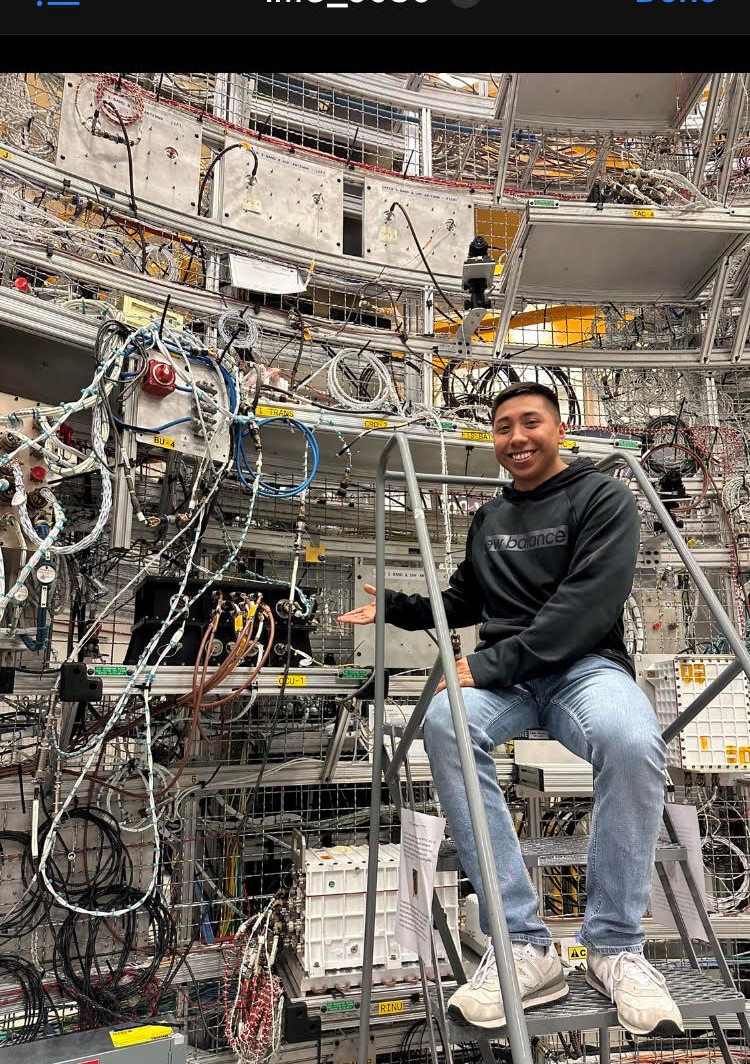 NASA Center Internships
David Ordaz Perez was supported by the University of Arizona and Arizona State University Space Grant Programs for his Spring 2023 internship at NASA MSFC. Learn how you can become involved in a NASA Center Internship!
"Interning at NASA Marshall Space Flight Center has been a dream come true. I have had the opportunity to work on the Enhanced Flight Imagery Launch Monitoring Real-time System (EFILMRS) which focused on enhancing the SLS's onboard camera system for Artemis 4. Specifically, I worked alongside engineers to advance and improve the verification process. Having taken the L'SPACE Mission Concept Academy, a NASA mission planning course, has helped me go into the internship knowing the terminology used by NASA and their systems engineering process. I would like to thank everyone who has helped make the dream come true!" - David Ordaz Perez
NASA internships and fellowships leverage NASA's unique missions and programs to enhance and increase the capability, diversity and size of the nation's future science, technology, engineering and mathematics (STEM) workforce. Internships are available from high school to graduate level. Internships provide students with the opportunity to participate in either research or other experiential learning, under the guidance of a mentor at NASA.
What are the eligibility requirements?
U.S. Citizen
Cumulative 3.0 GPA (on a 4.0 scale)
Full-time students (high school through graduate)
16 years of age at the time of application (no exceptions)
Undergraduate and graduate students must be enrolled full-time in a degree-granting program at an accredited college or university.
Educators are also eligible to apply
Can international students apply?
All applicants must be U.S. citizens in order to apply for an internship. More information about opportunities for international students can be found at www.nasa.gov/stem/international-internships-for-students.html
What is the minimum age for applicants completing an application?
Applicants must be 16 years old at the time they submit the application. Unfortunately, there are no exceptions at this time.
I have completed my undergraduate degree and am transitioning to graduate school. Am I eligible during this gap period?
If you have completed your undergraduate degree and are enrolled in graduate school the following semester, you are eligible for an internship during the gap period.