The annual Arizona/NASA Space Grant Undergraduate Research Symposium is a statewide event that includes students and faculty from The University of Arizona, Arizona State University, Northern Arizona University, Embry-Riddle Aeronautical University, AZSGC community colleges and affiliates. The all-day Symposium consists of presentations on a variety of topics based on research done by Space Grant interns and scholars during the current academic year.
The 2021 Statewide Symposium will be a fully virtual event.
Click on the links below to submit abstracts and presentations on or before the due date listed. Review these resources for creating documents and presenting at this event.
April 17, 2021 Symposium Information Coming Soon!
Keynote Speaker: [TBD]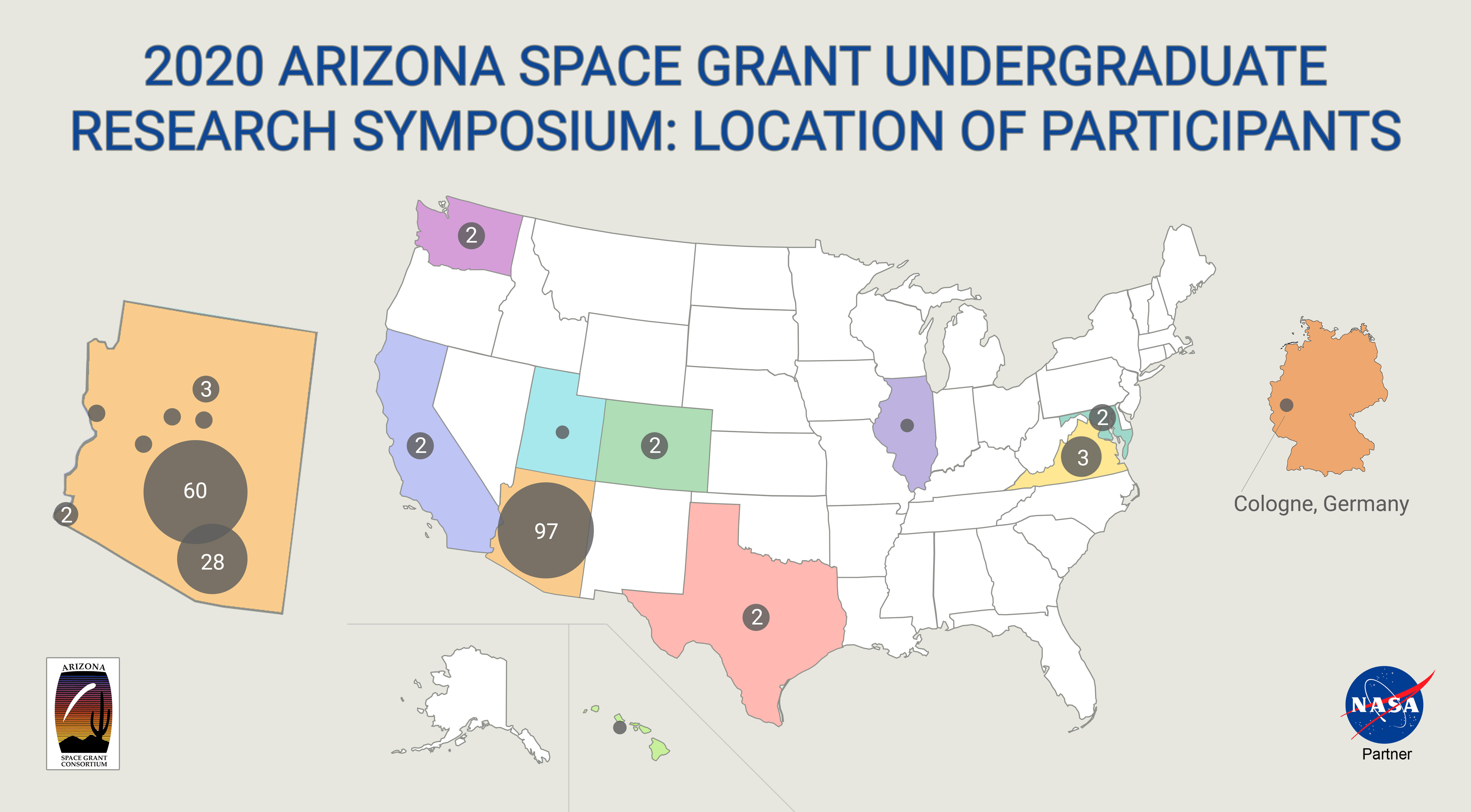 2020 was our very first virtual Symposium. Check out all of the places our participants called in from!