The annual Arizona/NASA Space Grant Undergraduate Research Symposium is a statewide event that includes students and faculty from The University of Arizona, Arizona State University, Northern Arizona University, Embry-Riddle Aeronautical University, AZSGC community colleges and affiliates. The all-day Symposium consists of presentations on a variety of topics based on research done by Space Grant interns and scholars during the current academic year.
The 2020 Statewide Symposium was reformatted as a fully virtual event.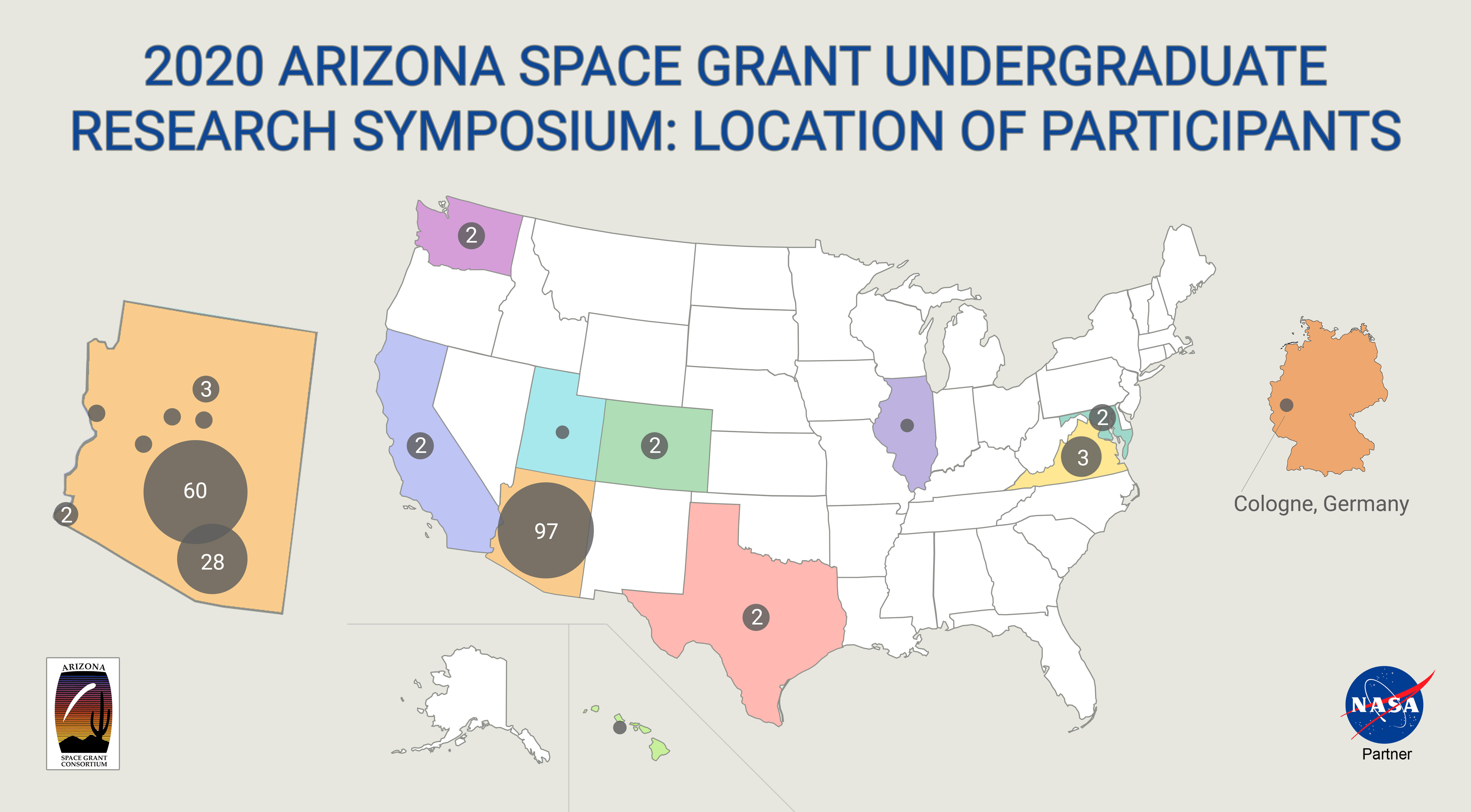 This year was our very first virtual Symposium. Check out all of the places our participants called in from!
Click on the links below to submit abstracts and presentations on or before the due date listed. Review these resources for creating documents and presenting at this event.
April 18, 2020 Symposium Information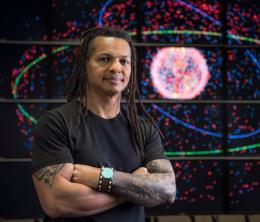 Keynote Speaker: Dr. Moriba Jah
Associate Professor, Aerospace Engineering and Engineering Mechanics, University of Texas at Austin
Director, Advanced Sciences and Technology Research in Astronautics
1999 Arizona Space Grant intern at Embry-Riddle Aeronautical University
Listen to Dr. Jah's virtual keynote address
Symposium Booklet: Access/download all students' abstracts, university/college, and mentor information
Symposium PowerPoint Presentations: Access/download all students' research presentations
ASCEND Session Recording: Listen to the ASCEND teams present their research